CONCEPTION NURSERIES
OUR SERVICES
Conception offers a suite of growing services in addition to the latest cannabis clones. Get in touch with our sales team to explore our unique services offerings for growers of every size.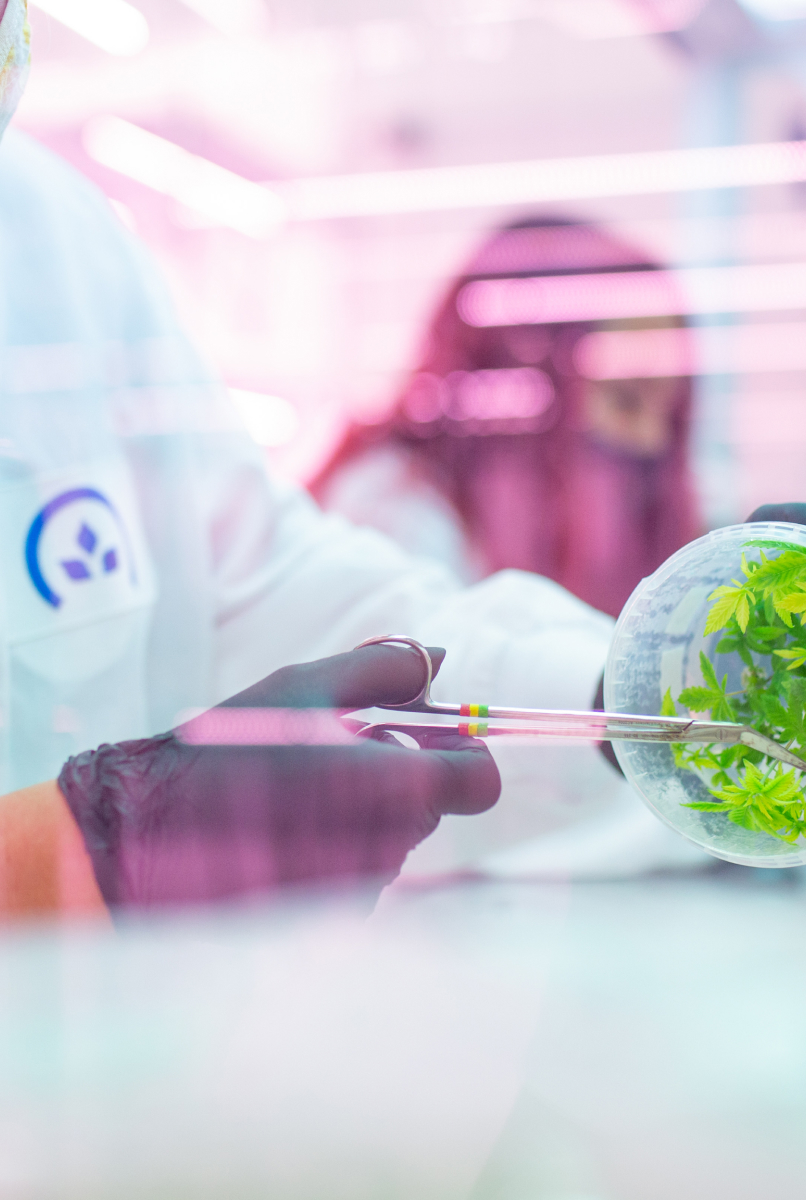 THE FUTURE OF CANNABIS CULTIVATION
Tissue culture propagation is the future of commercial cannabis cultivation.For decades cannabis growers were limited to conventional cloning and propagation methods.Today's cultivators need unadulterated genetics and pathogen-free plants built into a dependable system that can support rapid, vigorous growth. That's exactly what we deliver.
Cost efficiencies. Scalability. Improved yields. Genetic security. Tissue culture propagation provides cultivators with the solid foundations they need to adapt and pivot in this rapidly evolving market.
In addition to our exclusive TrueClones™ tissue cultured plants, Conception Nurseries offers a variety of support services that help commercial cannabis cultivators ensure plant quality, consistency of output, and improved yields—all built upon our innovative tissue culture technology and systems.
---
"An ounce of prevention is worth a pound of cure"
---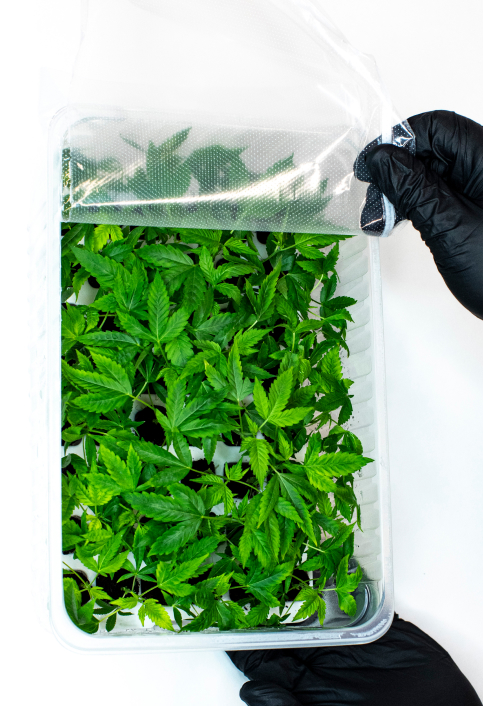 TRUECLONES™ CULTIVARS
Weak genetics and crop infestation are two of the biggest factors that decrease yield and quality in commercial operations, but pest issues and plant degradation can be a thing of the past with our fully-rooted true-to-type Generation Zero tissue cultured plants. With TrueClone™ cannabis cultivars, our clients achieve operational efficiencies not possible using traditional cloning methods.
Whether you choose Conception to supply production stock or elect to use our TrueClones™ for mom stock, with tissue cultured plants the consistency of your end product becomes more controllable and the resulting quality becomes more predictable. Not only that, but Conception's investment in cutting-edge automation allows us to achieve cost efficiencies that we pass on to you.
Say hello to pristine plants and goodbye to corrupted genetics.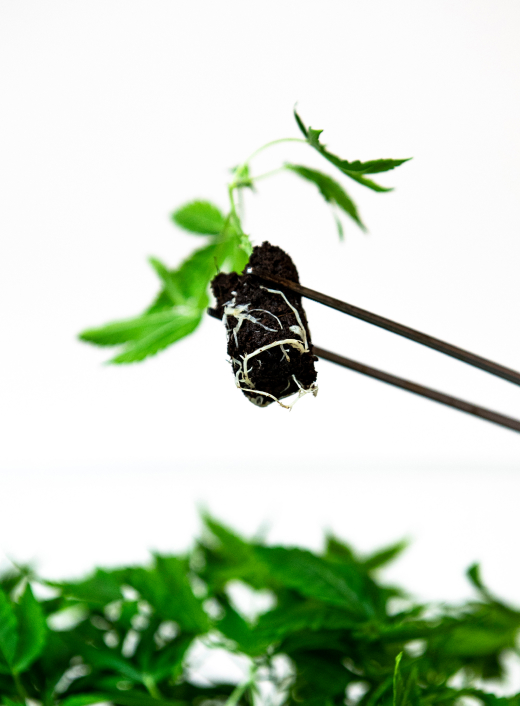 EXCLUSIVE PRODUCTION
Most cannabis facilities are not optimized for sustainable profitability. That's why our Exclusive Production service is so helpful for commercial cultivators. We collect and clean your cannabis genetics before initiating them into tissue culture. This process restores and maintains the health and vigor of your plant genetics.
Our proprietary system involves anonymization of your cultivars to ensure the security and integrity of your intellectual property. Our process guarantees that your genetics remain exclusive to you. The Exclusive Production program is a step above our Cold Storage service, allowing you to save money, mitigate risk, and increase production output.
Join some of the nation's most well-known brands and optimize your production.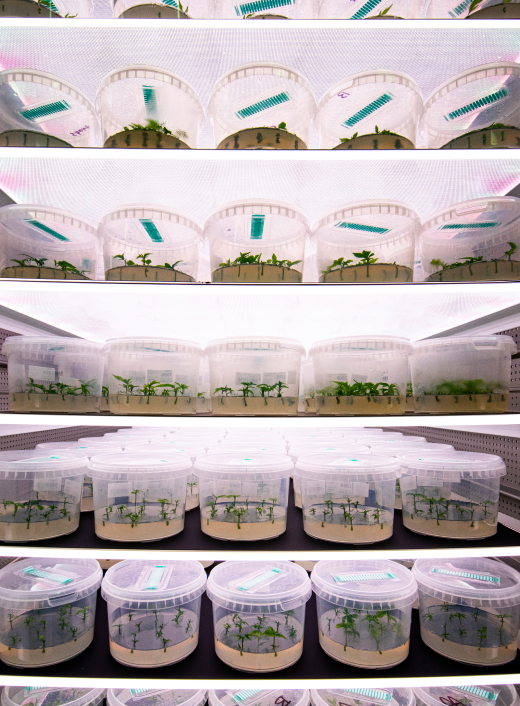 COLD STORAGE
As a commercial cannabis cultivator, your most valuable asset is healthy plant genetics. Our Cold Storage service safeguards the heart of your business, ensuring that you can leverage unadulterated and pristine genetics in the future and when demand is optimal.
Market conditions often dictate temporary discontinuation of particular cultivars. With our Cold Storage program, you can reliably clean and store your cannabis cultivars in our state-of-the-art facilities. Cannabis clone care and secure offsite storage with a trusted third party like Conception Nurseries provides peace of mind to cultivation managers, executive management, and investors.
Protect your most valuable assets.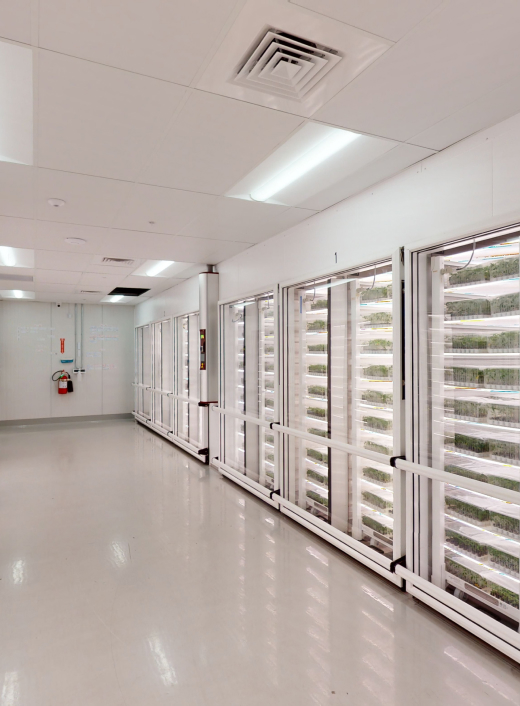 SATELLITE LABS
Mother rooms are expensive real estate. They're also often the main source of pathogens in a cultivation operation. Many of the most successful cultivators are moving away from legacy cloning techniques like plant cuttings in favor of cannabis tissue culture clone production in automated and sterile environments.
Our Satellite Lab service was developed specifically to help cannabis cultivators become more adaptable and scalable while preserving true-to-type genetics and producing pest- and disease-free plants in their very own tissue culture labs.
We apply our proven tissue culture expertise to help you do everything from designing your facility to staffing its operation and implementing optimal standard operating procedures—all with the goal of maintaining efficiency and enhancing your profitability.
Produce a greater number of vigorous true-to-type plants with a smaller footprint.
Get in touch
Grow with Conception
Our labs are sterile; our customer service is anything but!