SERVICES
COLD STORAGE FOR 
CANNABIS CULTIVARS
As a commercial cannabis cultivator, your most valuable asset is healthy plant genetics.
Our Cold Storage program safeguards the heart of your business, ensuring that you can leverage clean and uncorrupted genetics whenever you need them.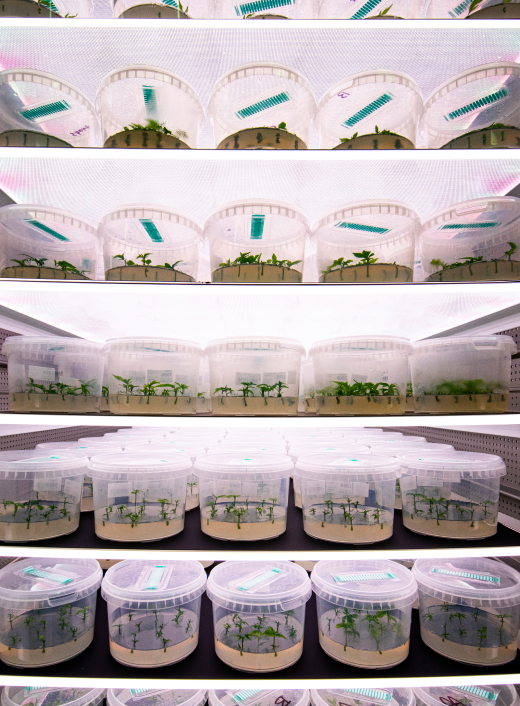 COLD STORAGE
COLD STORAGE FOR LONG-TERM GENETICS PRESERVATION
Conception Nurseries offers long-term cold storage for your valuable cannabis genetics. Our Cold Storage program utilizes tissue culture technology to clean and restore the genetics of your cultivars, then safeguards your library in our state-of-the-art cold storage facilities.
When you're ready to take a cultivar out of storage, Conception can provide you with mom stock, supply you with flowering stock or become your trusted partner in providing Exclusive Production services.
Our innovative and science-backed approach to genetic preservation circumvents many of the challenges that come with traditional propagation, here's how. THE SECURITY AND FLEXIBILITY YOUR GENETICS NEED TO SUCCEED
Market conditions often dictate temporary discontinuation of particular cultivars. With our Cold Storage program, you can reliably clean and store your cannabis cultivars in our state-of-the-art facilities. Not only does cold storage provide greater operational optimization and efficiencies, but it also provides the flexibility and freedom to quickly pivot from one cultivar to another.
For clients who want total control, we can maintain your entire genetics library in our cold storage facilities. All storage is secured by robust anonymized operating procedures that guarantee that your precious cultivars remain your exclusive intellectual property. To learn how you can leverage the power of tissue culture propagation and long-term genetics storage for your cultivation operations, contact us.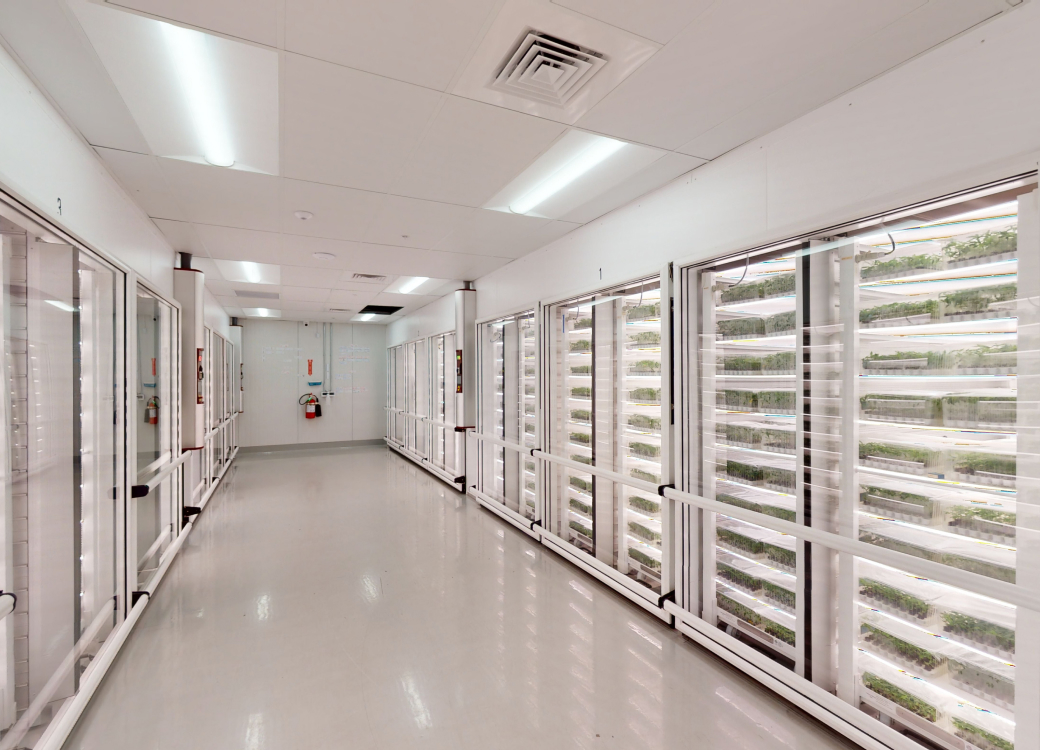 HOW DO WE DO IT?
Our Cold Storage program makes commercial cannabis production facilities more resilient, giving you the ability to quickly respond to market demands and better meet the preferences of consumers, all while indefinitely preserving and protecting your valuable genetics.
Rest easy. Tissue culture propagation and secure offsite storage with a trusted third party like Conception means you have access to clean and robust cultivars whenever you need them, providing peace of mind to cultivation managers, executive management, and investors.
HARNESS THE ADVANTAGES OF TISSUE CULTURE PROPAGATION
Quarantine rooms and multiple plant redundancies are a thing of the past. Our TrueClones™ tissue culture cannabis plants give our customers the ability to quickly shift production to meet trends in consumer demand. You can smoothly pivot from one cultivar to another without the risks to your grow facility's health that come with traditional cloning techniques.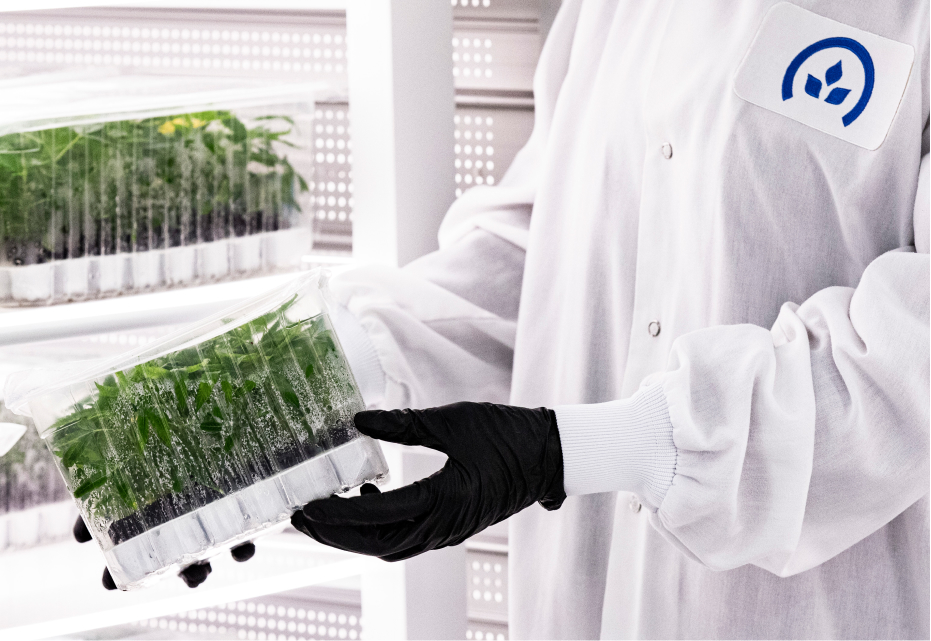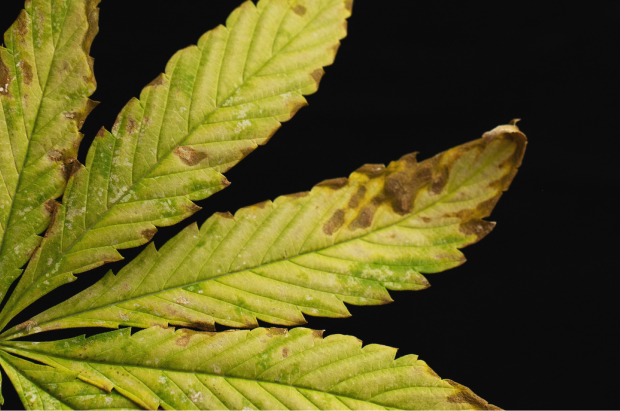 Traditional Propagation
Traditional propagation techniques, including seeds and plant cuttings, make preservation of genetics for a particular cultivar a resource-hungry and never ending project. Not only does our Cold Storage service allow you to securely archive your genetics indefinitely, but you will also be taking advantage of the many benefits tissue culture propagation provides.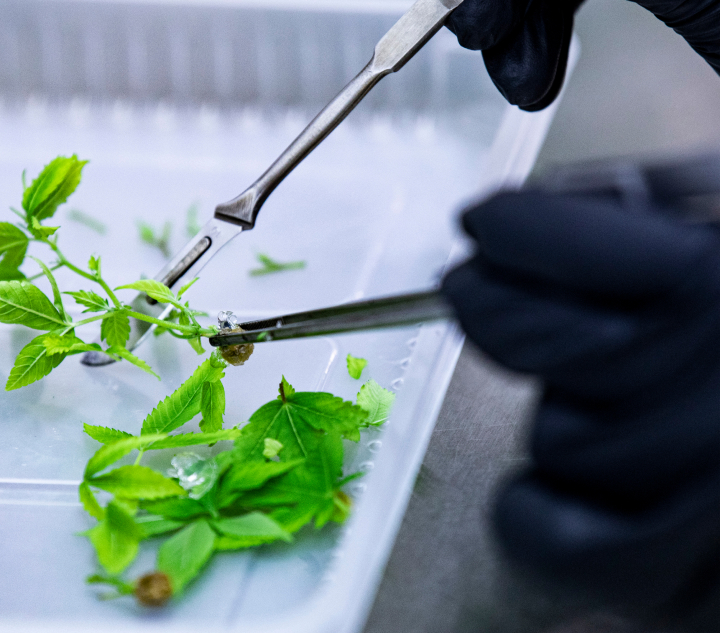 Tissue Culture Propagation
Tissue culture propagation (also known as micropropagation) is a process of cloning that turns only a few cells from the stem of a mother plant into potentially thousands of exact copies: All genetically stable and pest- and pathogen-free. This means that you're getting hygienic plants and pristine genetics with each and every one of our tissue cultured plants. LEARN MORE ABOUT
 COLD STORAGE FOR YOUR CANNABIS GENETICS
Conception's Cold Storage program helps you preserve and protect healthy cannabis genetics indefinitely, making your most prized cultivars easily accessible whenever you need them. Our state-of-art facilities and robust tracking systems keep your genetics safe—and more importantly—exclusively yours.
To learn how you can leverage the power of tissue culture propagation and long-term genetics storage for your cultivation operations, contact us.
Get in touch
Grow with Conception
Our labs are sterile; our customer service is anything but!