SERVICES
TRUECLONES™ TISSUE CULTURE CLONES
Looking for a cost-effective way to make healthy cannabis plants the foundation of your operation? Look no further than our TrueClones™ tissue cultured clones.
Our proprietary processes allow cannabis cultivators of all sizes to trust in and leverage the tremendous technical and commercial advantages of pest- and pathogen-free tissue cultured clones. Here's how.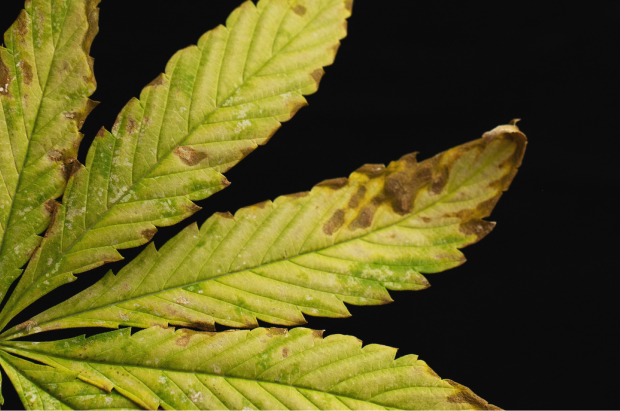 Traditional Cloning
Every day, unrelenting issues like weakened genetics and infestations cut into the profitability of cannabis cultivators across the United States, leaving both plants and businesses wilted.
Traditional plant cloning techniques can inadvertently encourage serious problems, including exhausted genetics and unwanted pests—hazards that can cripple your day-to-day operations. Even with the most dedicated integrated pest management systems, pests and disease can be transmitted unknowingly using traditional propagation methods.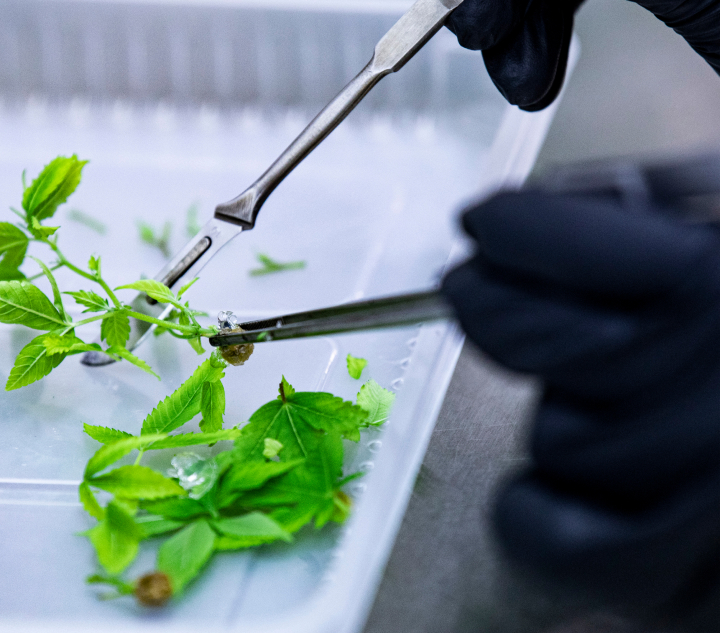 Tissue Culture Propagation
That's why we've worked hard to perfect a precise, dependable and scalable way of cloning cannabis plants: tissue culture propagation.
To produce outstanding cannabis products you need to manage your cultivation operations from a solid foundation. Conception's TrueClones™ help you establish and build those sturdy roots. TrueClones™ for stable genetics and pest-free operations
Our TrueClones™ provide tangible and measurable benefits to cannabis cultivators of any size. The advantages of using Conception's tissue culture clones in your operation extend beyond a clean facility that's free of common pests and pathogens. Think cost efficiencies, scalability, improved yields and genetic security. Conception's tissue culture propagation systems can take your cultivation efforts to new heights.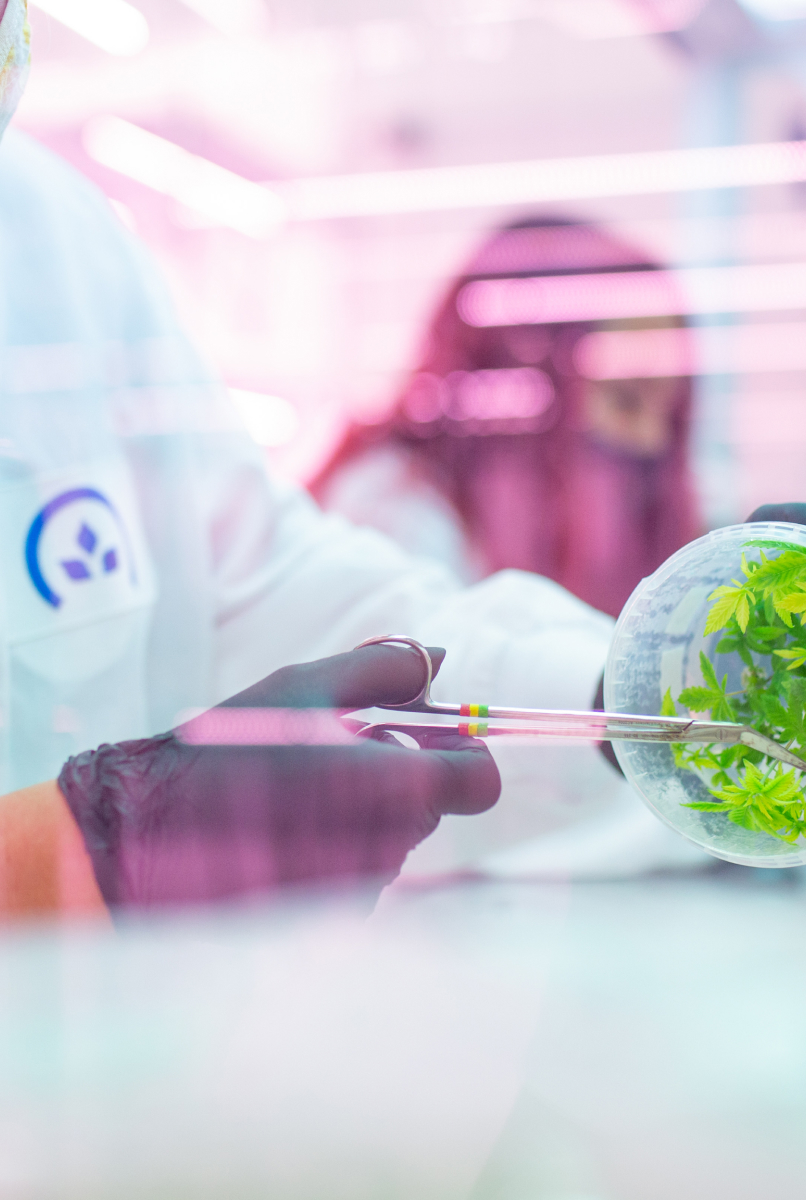 TRUECLONES™ TECHNOLOGY
HOW DO WE DO IT?
Tissue culture propagation (also known as micropropagation) is a process of cloning that turns only a few cells from the stem of a mother plant into potentially thousands of exact copies: All genetically stable and pest- and pathogen-free.
Our tissue culture clones offer you the flexibility to grow your business based on your needs and goals. Whether you choose our TrueClones™ for flowering clones or clean mom stock, stable and pest-free clones help cultivators avoid the risks associated with traditional cloning techniques.
TRUECLONES™ CULTIVARS
Unlike seeds and cuttings taken from mother plants, our tissue culture clones are Generation Zero (GenZero) plants. GenZero clones are not obtained from mothers that were grown from tissue culture—something we consider a generation one cutting. Instead, Generation Zero clones are propagated from the culture of a plant's tissue that has been cleaned and restored to its original state.
This means that you're getting hygienic plants and pristine genetics with each and every one of our GenZero TrueClones™ plants—plants that won't need to take sick days.
Quarantine rooms and multiple plant redundancies are a thing of the past. TrueClones™ clones give our customers the ability to quickly shift production to meet trends in consumer demand. You can smoothly pivot from one cultivar to another without the risks to your grow facility's health that come with traditional cloning techniques.
In hyper-competitive emerging markets like legal cannabis, growth-minded cultivators must invest in every advantage possible and—more specifically—every defense against risk that can impact product quality or even halt production altogether.
The dependability and genetic stability of Conception Nurseries' GenZero TrueClones™ tissue culture clones allows commercial cannabis cultivators to enjoy reliably healthy cannabis plants, improved yields and better operational efficiencies when compared to traditional propagation involving seeds or plant cuttings.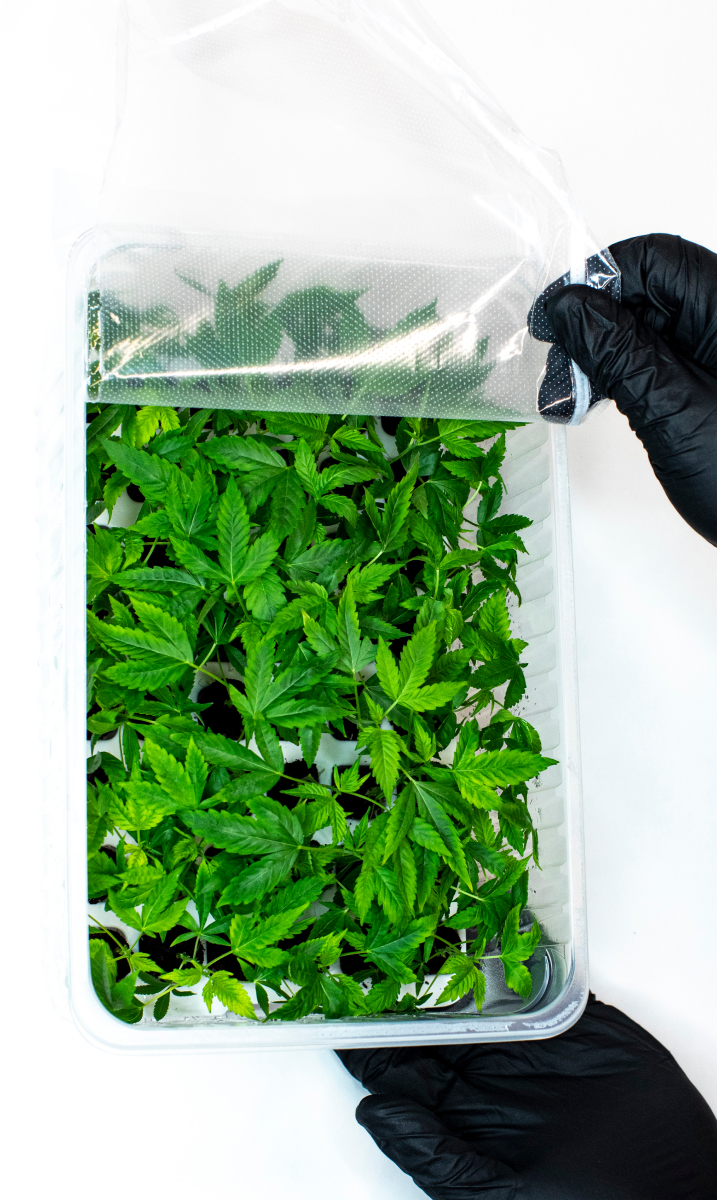 TrueClones™ Plant Packs
For cannabis cultivators of all sizes, Conception Nurseries has become a trusted source for healthy and reliably productive clones.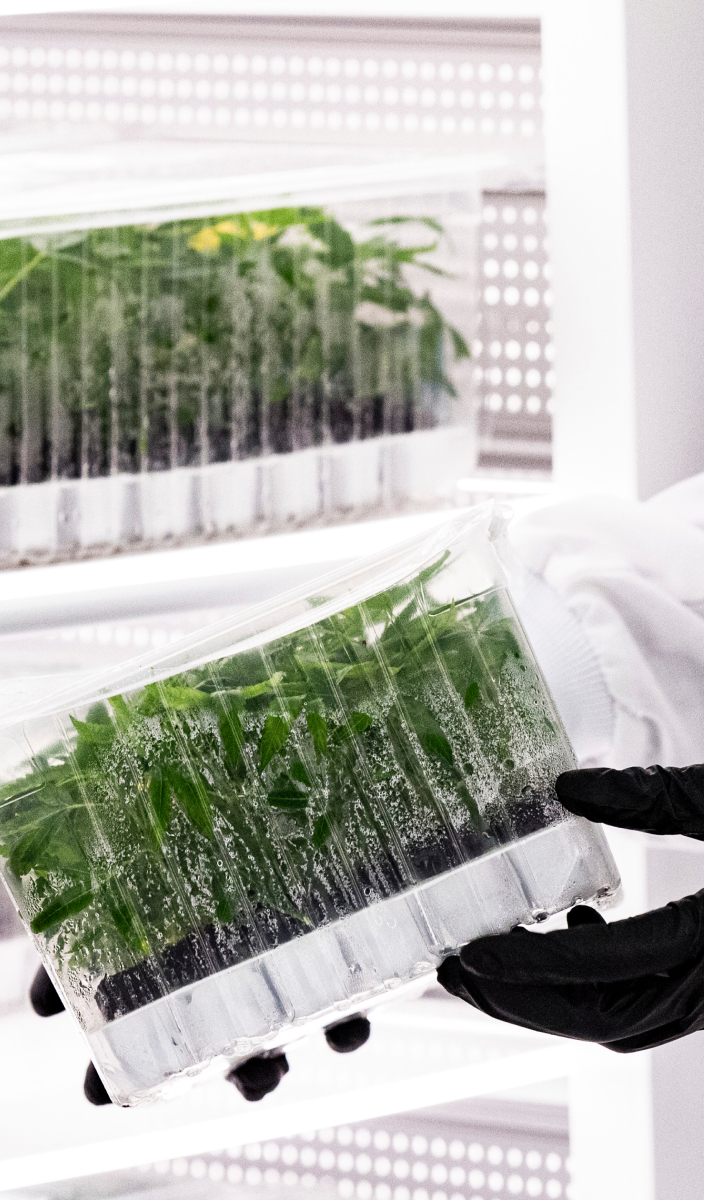 THRIVE WITH TISSUE
 CULTURE PROPAGATION
Let us show you how proven, science-based cannabis tissue culture technologies can help you improve your operations.
Our TrueClone™ plants allow you to grow with greater confidence so you can sleep better at night. Not only that, but with Conception you don't need to keep mother plants alive in anticipation of using that cultivar again in the future. Our Cold Storage program ensures their genetics are preserved for any time you need it, saving real estate and labor while eliminating the chance of losing those precious genetics should your facility get hit with a pest or pathogen.
We can help you improve the quality and yield of your most cherished cultivars while protecting their valuable genetics. The advantages of tissue culture propagation allow you to stand out from the crowd—all while improving your bottom line and enhancing stakeholder trust.
Conception Nurseries has sold more than one million cannabis tissue culture clones to licensed commercial cultivators in the United States. To learn more about how you can integrate our tissue culture-based TrueClones™ plants into your commercial cultivation facility, contact us today.
Get in touch
Grow with Conception
Our labs are sterile; our customer service is anything but!