Walking into Conception Nurseries feels a bit like boarding the U.S.S. Enterprise.
It's astoundingly clean. And shiny.
But instead of redshirts milling about pushing glowing buttons, the rooms at Conception's Sacramento, Calif. facility are packed with bustling PhDs in lab coats and blue nitrile gloves, handling tiny little baby pot plants with the utmost care.
Conception is a different type of Cannabis nursery. In its facilities in Oregon and California, it focuses on a science-based practice common in modern agriculture, but relatively new to the world of weed:
Propagating a Plan
CEO Kevin Brooks chose to spearhead Conception after his time working with the Connected and Cookies crews in the early lead-up to rec legalization in California. In those nascent days, the companies had trouble finding a regular supply of viable, disease-free plants for their cultivation operations.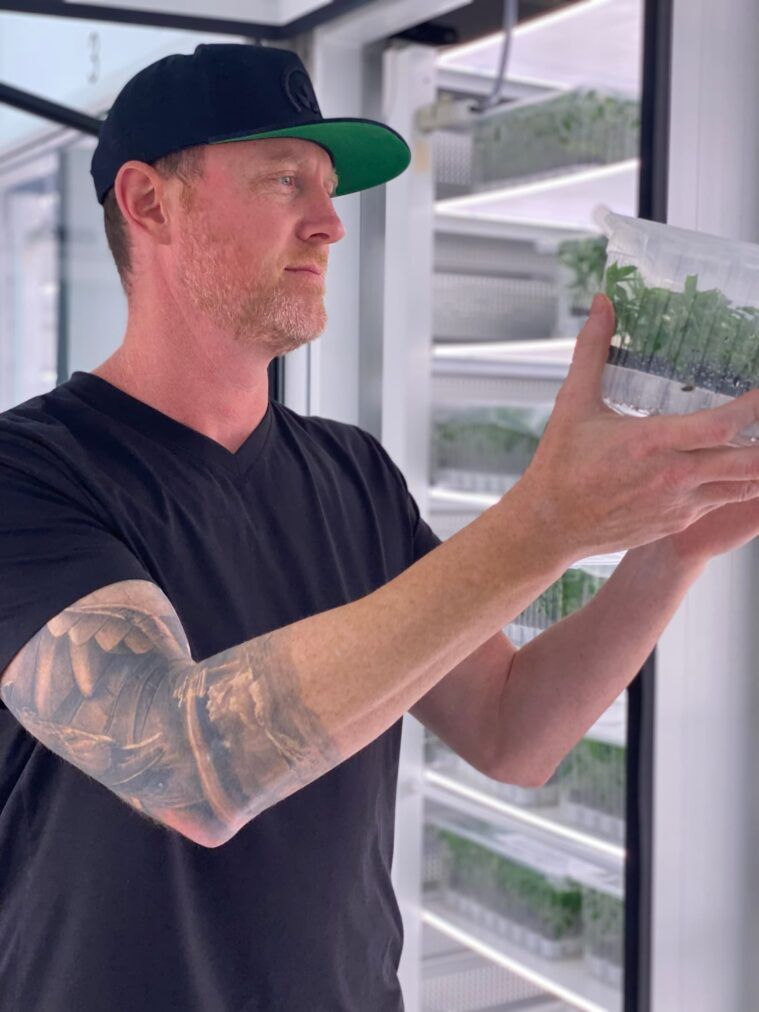 "What we found was almost every challenge we had traced back to the mother room," Brooks said. "First off, it's very expensive real estate… and it was our main source of pathogens. As bugs, pests and disease came through, it was almost always through the mother room. And it was a very difficult environment to scale up and down. For companies that were consistently dropping new, cool, hype stuff–being able to pivot and scale quickly was critical for our business. We started looking at how other industries handled this and what the norm was in traditional agriculture, and it really pointed to tissue culture for consistent product and being able to give that predictability that growers wanted."
A form of both disease remediation and massively scalable plant propagation, tissue culture offered a path forward. Through the tissue culture process, Brooks and his team of science-minded plant biologists are able to clean out any diseases that genetic lines have picked up along the way–restoring cultivars to their original glory.
"These mother plants, over time, become tired," he said. "They lose some of their health and some of their vigor. So part of what tissue culture does, is it comes in and restores its natural health and vigor. You see higher yields, and you see some of the original attributes that made that cultivar special. And so, a lot of what we're doing is cleanup. [Tissue culture] is also the only way that we're aware of that will guarantee 100 percent pest-and-disease-free plants."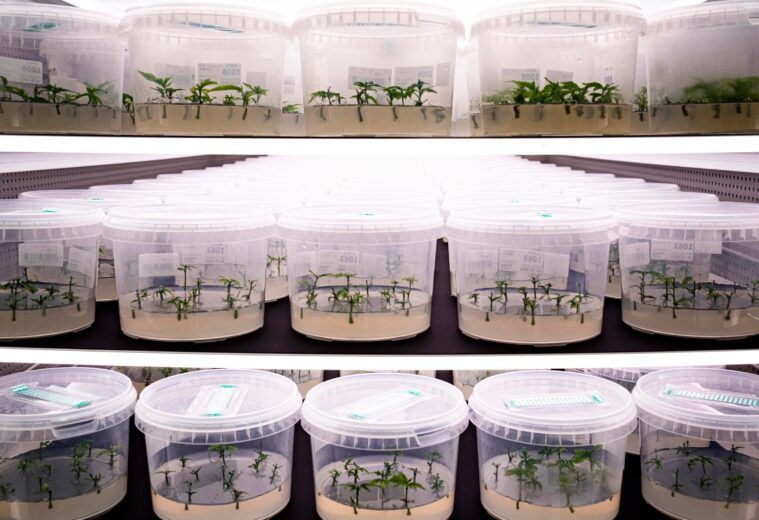 It's also efficient. His team can propagate seven viable clones from tiny plant nodes in one petri dish. Brooks says that his 19,000-square-foot facility in Sacramento can achieve the same propagation output as roughly 10 acres of traditional canopy.
Clearing the Bar
When Brooks launched Conception in 2018, he sought similarly science-minded companies to partner with. He partnered with breeders and other tech companies, eager to usher in the future. Unfortunately, one such relationship would result in what Brooks referred to as a "global divorce."
Conception initially partnered with Phylos Bioscience in 2018, which at the time was accepted by the community with open arms for their work mapping the Cannabis genome via their ambitious Phylos Galaxy initiative. But when Phylos was accused in 2019 of having purposefully misled breeders who had trusted the company with their genetics, Brooks encountered a significant challenge to his goal of helping breeders enter the modern era.
"We just happened to get involved with them early on, and we were tricked to a certain extent, like a lot of other people, as well," he said.
What began as a technological and licensing partnership had become something damaging, and Brooks and Conception had to take action. "The truth came out, and we definitely felt like [former Phylos CEO Mowgli Holmes] was talking out of both sides of his mouth… ," Brooks said. "The damage is done."
Since then, Conception has been going through the aforementioned separation from Phylos, so his company can move forward.
"We've canceled as many agreements as we possibly can with them," Brooks said. "The company needs to stand alone."
Cultivating a New Way of Doing Business
Much of how the Conception Nurseries model is built is in reaction to the way the community responded to the feeling of betrayal toward Phylos. Brooks and his team have put significant efforts into initiatives for social good, working with organizations such as Sweetleaf Collective, The Weldon Project's Mission [Green], and the Veterans' Cannabis Project.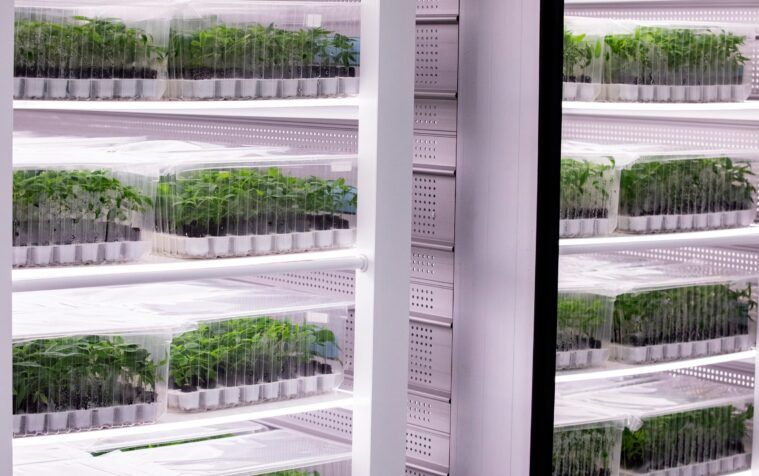 But more than that, they want to change the way people think about the genetics side of the business. They've built significant safeguards into their contracts to protect the breeders for whom they act as propagators and distributors, and who they see as of paramount importance to the future of their business and the industry as a whole.
With most cultivators, the agreement is simple: They buy the clones, they grow them up, they harvest them, and they're done. The breeder gets a percentage of the sale. Rinse and repeat. Other companies they work with, such as Cookies, direct exactly where each clone goes from their genetic lineup. In every contract, the breeder is protected.
"We have a non-propagation clause in our agreement with our growers," Brooks said. "That non-propagation clause means that they will not steal, or they will not take that clone and replicate it on their own without permission, and that permission will go back to the breeder… We have a few customers where they just want moms, and that's a different deal–where we sell them a fraction of the clones at a higher price, and then we pay a different royalty to that breeder."
The idea here is to provide a service to the breeder by propagating and distributing their genetics, and to the cultivator by providing a reliable menu of clean offerings.
"We pay meaningful, six-figure checks annually to (some of) the breeders we get clones from…" Brooks said. "We think it's good for the industry, we think it's good for the breeder, and we do everything we can to give credit where credit is due."
Brooks aims to help usher the Cannabis community into an efficient, scalable future driven by cutting-edge plant science and mutually beneficial, transparent business relationships.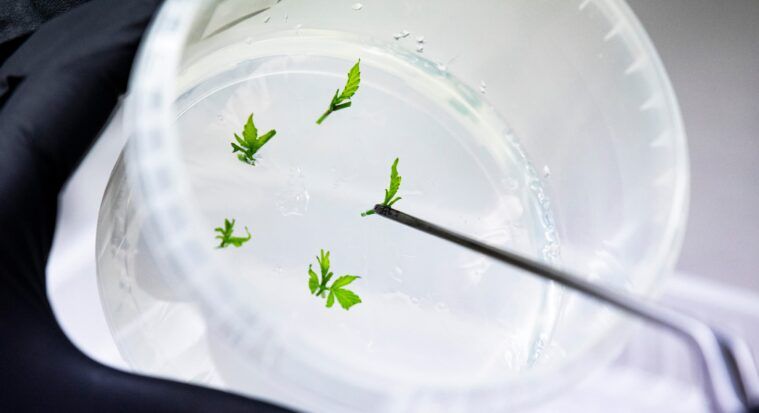 "As we see more issues with (hop latent viroid disease), and underperforming harvests, and other kinds of viroids that are impacting productivity, I think there's going to be more and more emphasis on delivering true-to-type, clean, healthy, vigorous plants," Brooks said. "Five years ago, no one was talking about tissue culture in Cannabis. Today, I don't think there's a grower out there that isn't curious, or who hasn't tried it, or who doesn't want to learn more and more."
---
What is Tissue Culture?
Explant and Initiation
Plant tissue is removed from a plant with desirable genetic traits. It is disinfected and placed into a sterile tissue culture vessel with nutrients and growth regulators to encourage growth.
Multiplication
The explant expands as it absorbs the nutrients in the vessel, ultimately dividing into 3-8 explants.
Root Initiation
Explants are transferred into a new tray with nutrients and growth regulators that encourage root formation, growing into tiny plants.
Acclimation
Plants are then ready to be acclimated to a greenhouse or indoor growing environment where they experience rapid growth in a controlled setting.