SERVICES
REMEDIATION PROGRAM
Your plants are your livelihood. Your cultivation business depends on them—and they don't get the luxury of sick days. A single genetically weak or infected plant can disrupt your entire operation.
Our Remediation Program applies the same rigorous standards we use for our TrueClone™ process to fully restore and reinvigorate your valuable cannabis cultivars.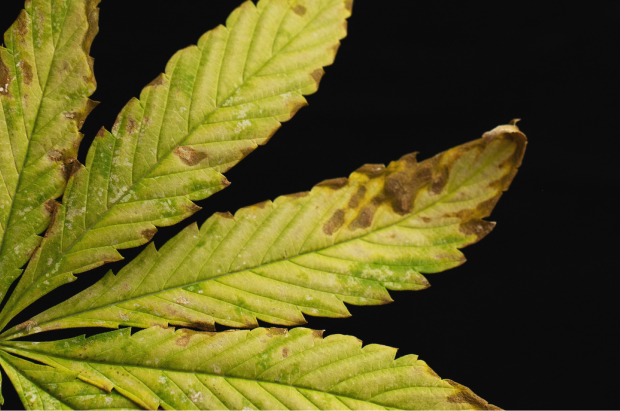 Traditional Cloning
The health of the plants in your commercial cultivation facility directly impacts your yield and profitability. Traditional propagation often involves a loss of health and vigor among mother plants.
Over time, this degradation intensifies and each new generation features weaker and less reliable genetics that are more vulnerable to problems. Exhausted genetics are more susceptible to disease and less resistant to environmental threats like infestation.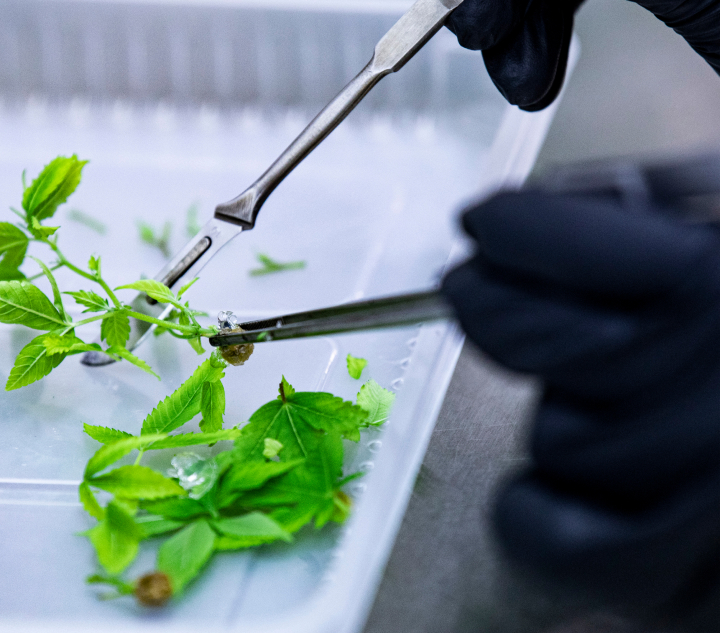 Tissue Culture Propagation
Cannabis cultivation now enjoys a more reliable and predictable way to propagate: tissue culture. Tissue culture remediation of your cannabis plants stabilizes your genetic pool, making it more resistant to disease, infestation, and common environmental fluctuations.
Conception's Remediation Program keeps the bad things that cost big bucks out of your cultivation operation, helping safeguard your competitiveness and profitability. TrueClones™ help you establish and build those sturdy roots.
---
TRADITIONAL CLONING VS. TISSUE CULTURE PROPAGATION
Traditional cloning techniques such as seeds and plant cuttings have provided legacy cultivators with practical and affordable plant propagation for decades. However, the emergence of legal and regulated cannabis cultivation brings unique requirements to the craft of sustainably growing large quantities of high quality cannabis.
In today's competitive landscape it's never been more important for commercial cultivators to maintain pathogen- and pest-free operations. Reliable production is mission critical.
This is why Conception developed its highly regarded Remediation Program. Our tissue culture-based approach to cannabis plant propagation is scientifically proven and at the heart of everything we do.
Today's thriving cannabis market does not reward tired genetics that fail to produce a consistent product. Even small fluctuations in environmental conditions can stress plants, especially during the final weeks before harvest.
Plants grown from clean genetics can capably direct their energy into growing healthy, bountiful yields. Why? Because they do not face the challenges of disease and infestation that are so common with weaker genetics resulting from cuttings and generational decreases produced by seeds.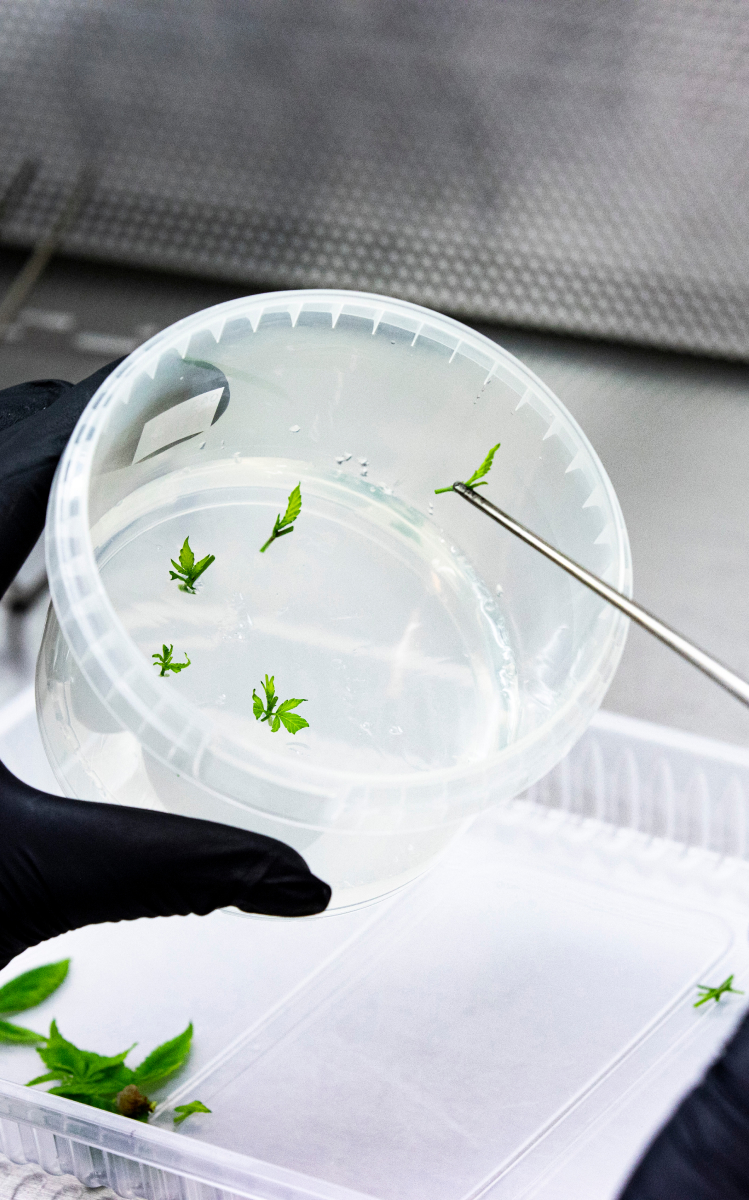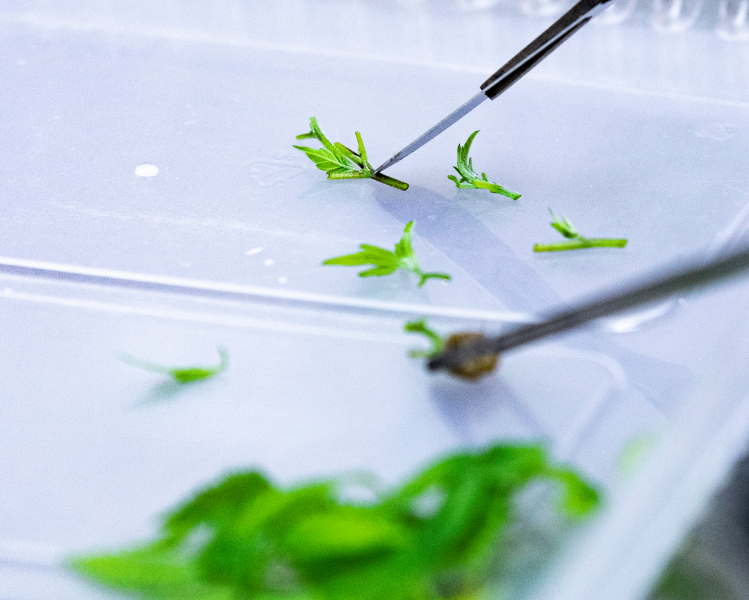 WHY CHOOSE CANNABIS REMEDIATION?
Conception's program restores your commercial facility's vitality, health, and productivity through a rigorous remediation process.
We revive the original genetic expression of your valuable cannabis cultivars—so critical in a crowded marketplace where cultivar purity and uniqueness are essential to success. Our proven and innovative process includes a detailed cannabis plant disease diagnosis that integrates specialized cannabis decontamination.
The result? Vigorous and healthy cannabis plants that produce not only larger yields, but also are less expensive to manage. The dependability of stable genetics allows all stakeholders, from investors to facility managers to retail clients, to rest assured that yield projections will be met (or exceeded) with exceptional quality.
Say goodbye to common cloning problems
Our cannabis remediation and decontamination process helps commercial cultivators avoid common problems such as stunted growth and reduced vigor resulting from infestations like hop latent viroid and the many negative issues produced by rice root aphids.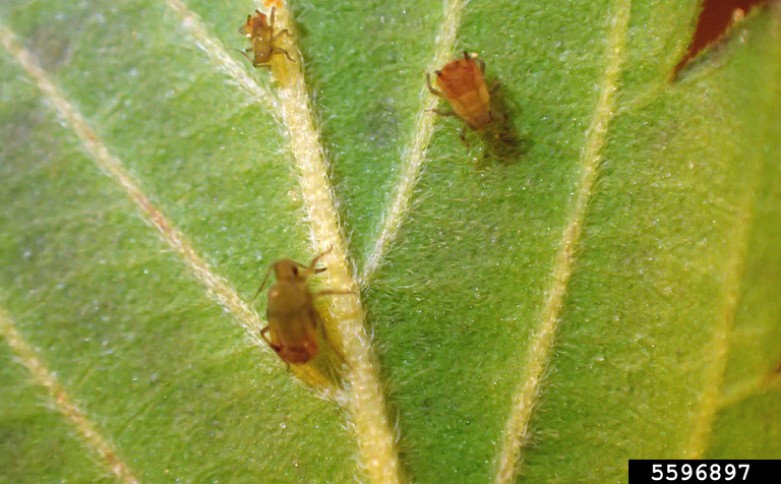 By Whitney Cranshaw, Colorado State University, Bugwood.org - https://www.invasive.org/browse/detail.cfm?imgnum=5596897, CC BY 3.0, https://commons.wikimedia.org/w/index.php?curid=92220156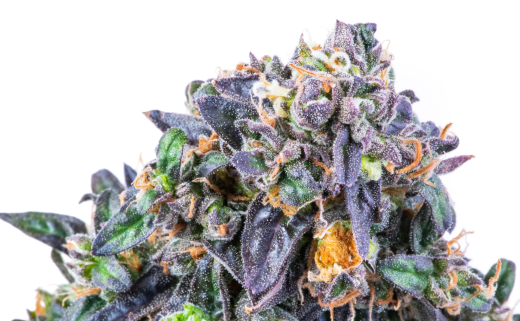 Effective and reliable cannabis remediation helps ensure that your facilities are populated by a sea of healthy cannabis plants that feed your bottom line—not an uninvited party of hungry aphids.
Clients who choose to improve their operations with our Remediation Program enjoy the peace of mind that comes with our TrueClone™ and GenZero approaches to tissue culture propagation. We pledge that you get clones that are free of pathogens, pests, and viruses.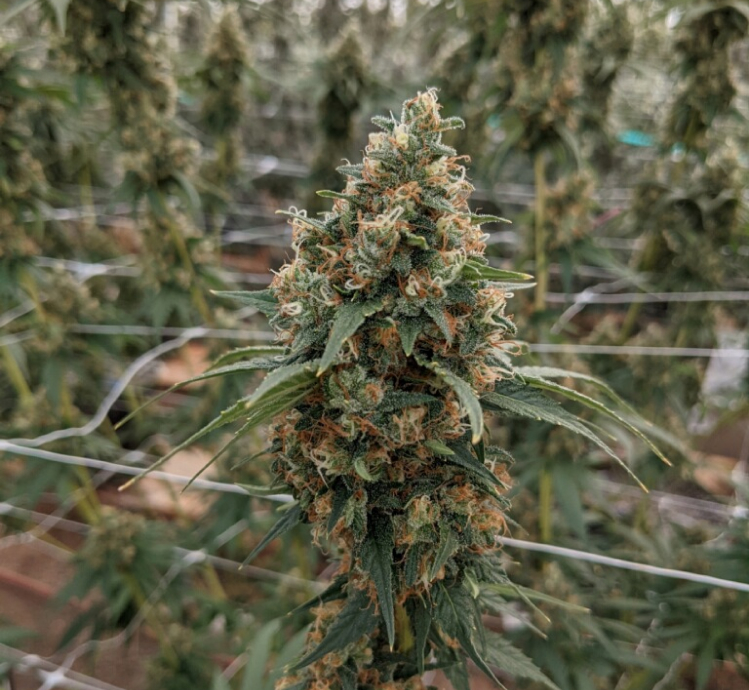 WHY CHOOSE CANNABIS REMEDIATION?
Your plants can't take sick days. And your operation can't afford to miss a single crop cycle.
We treat your cultivars like they're our own, and our pledge to you is to completely remediate and decontaminate your valuable genetics so that you're left with vital and healthy plants that are completely pest- and pathogen-free.
Conception Nurseries has sold more than one million cannabis tissue culture clones to licensed commercial cultivators in the United States. To learn more about how you can integrate our tissue culture-based TrueClones™ plants into your commercial cultivation facility, contact us today.
Get in touch
Our labs are sterile; our customer service is anything but!