Strain
Gush Mints
Gush Mints is an indica-dominant hybrid strain that has high vigor and yield.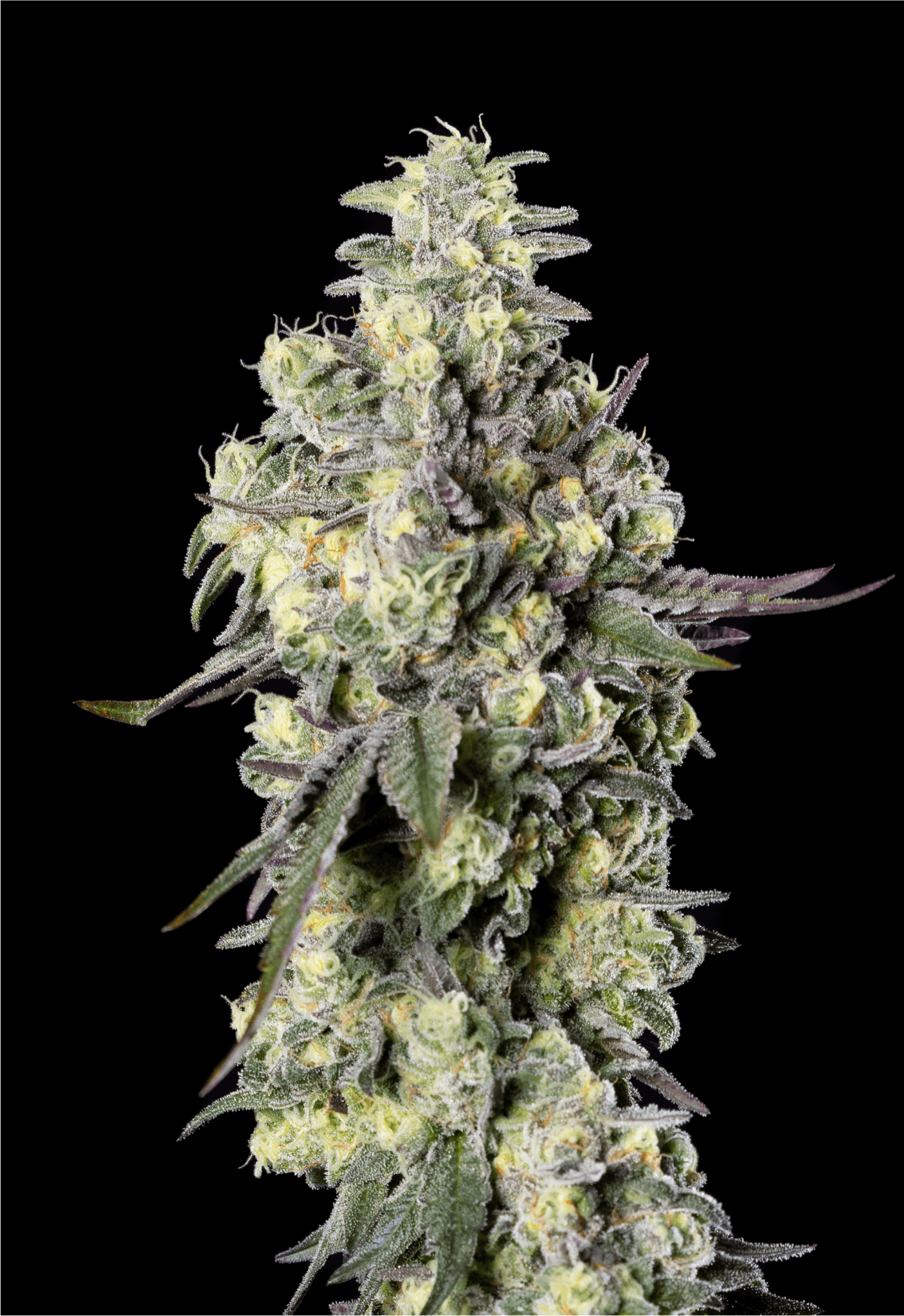 Hybrid
Gush Mints
Lineage:
Gushers x F1 Durban x Kush Mints
Breeder:
Purple City Genetics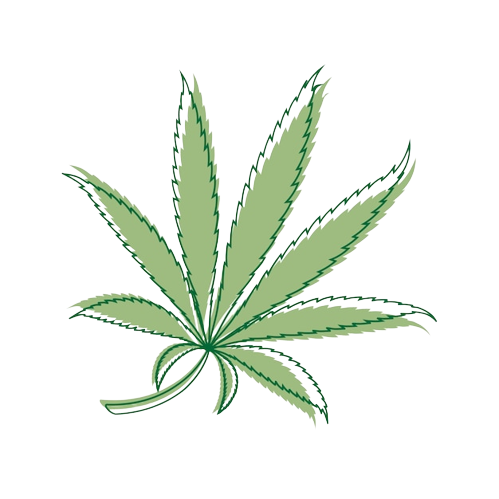 Gush Mints Strain Info: Flavor, Aroma and Effects
From Bay Area breeders Purple City Genetics, Gush Mints is an indica-dominant hybrid strain that crosses Kush Mints and the combination of F1 Durban and Gushers. Its unique blend of terpenes, heavily featuring limonene and caryophyllene, gives Gush Mints a creamy and gassy aroma that gets cut with notes of sweetness, earthiness and pine. Its flavor features distinct sour notes thanks to its Kush genetics, but is nicely balanced by hints of candy and mint.
Reported effects include a strong onset of euphoria and rush of energy, which transition to a relaxing, body-centric experience that can support kicking back after a long day.
Cultivating the Gush Mints Strain: Grower's Notes
Gush Mints is a high vigor and high yield cultivar that exhibits rapid growth during the vegetative cycle, becoming a relatively large plant in both height and width. With elongated internodes and minimal lateral branching, Gush Mints plants are sturdy but will still require trellising late in the flowering cycle due to its elongated colas and large and impressive flower set size.
The Gush Mints strain prefers a high nitrogen-phosphorus-potassium soil or fertigation regime. To achieve a purple color shift, start with cooler temperatures in week 7 of flower, with dark temperatures of 70 degrees Fahrenheit or lower, with the ideal temperature of 65 degrees. Allow Gush Mints plants a full 9+ weeks of flowering time with cooler temperatures in the last three weeks to achieve full color expression. You'll be rewarded with a high yielding plant that is known to be a big yielder for hash and rosin.
Gush Mints is a strain of average susceptibility and tolerance to insect pests, and plants are susceptible to powdery mildew.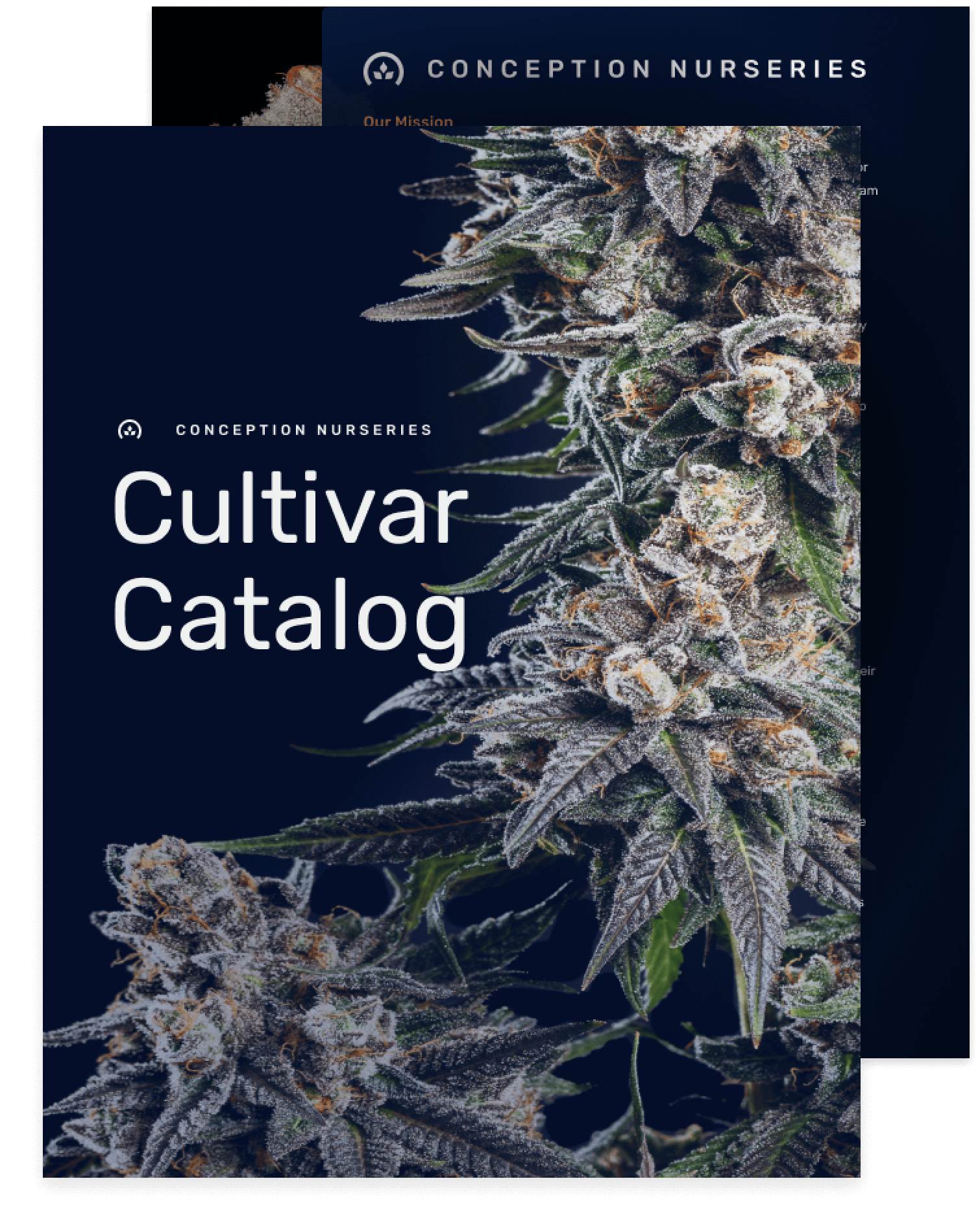 Explore the Gush Mints Strain in Conception's Cultivar Catalog
As a tissue culture leader for the cannabis industry, Conception is on the cutting edge of cannabis tissue culture cloning. We work with the industry's best breeders to offer a cultivar library that includes the most in-demand strains alongside award-winning classics—all with the vitality and rejuvenation that tissue culture technologies bring to cannabis genetics. Learn more about the benefits of tissue culture for your business, and reach out today to inquire about Gush Mints clones or to explore our full tissue culture clone library.
GET THE FULL CATALOG
GROW WITH CONCEPTION
Our labs are sterile; our customer service is anything but!