Strain
GOD'S BREATH
An Invigorating Breath of Fresh Air!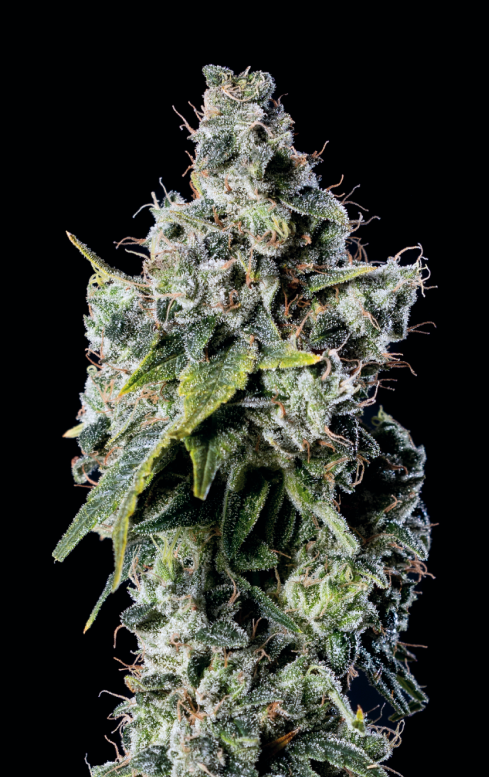 Indica-dominant hybrid
GOD'S BREATH
SIMILAR STRAINS:
Peanut Butter Breath
Mendo Breath
Lineage:
Peanut Butter Breath x Strawberry Pinecone
Dominant Terpenes:
Pinene
Myrcene
Caryophyllene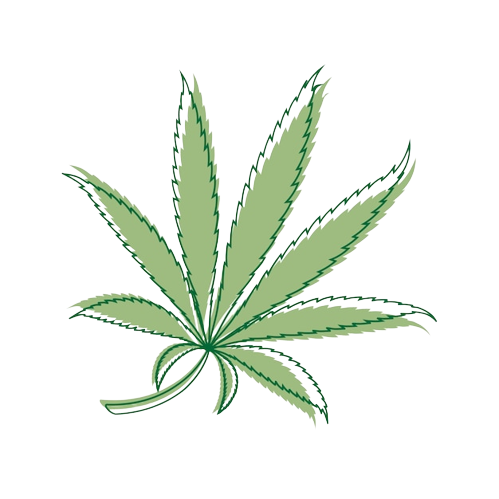 AN INVIGORATING BREATH OF FRESH AIR
Whether it be by divine creation or just clever breeding, God's Breath genetics feature standout traits from its lineage: Peanut Butter Breath x Strawberry Pinecone. Harnessing the genetic power of its ancestry (which includes Do-Si-Dos and Mendo Breath), this indica-dominant hybrid is well known for its ability to induce deeply sedating effects.
God's Breath is a very potent strain, appreciated for its ability to breathe deep relaxation into the body alongside long-lasting euphoria, thanks in part to its high levels of pinene. Other notable terpenes include myrcene and caryophyllene, offering nuance to this cultivar's relaxing and comforting effects. God Breath's invigorating pine flavor and sharp aroma of fuel and funk help set this strain apart from others in the Breath family, while its dense flower structure shows off a dusting of white and frosty trichomes.
CULTIVATING GOD'S BREATH: GROWER'S NOTES
As the God's Breath cultivar reaches for the heavens, plants will grow to a relatively large size featuring elongated internodes with minimal lateral branches. God's Breath will require trellising during the flower cycle. This cultivar also benefits from a medium-high NPK soil or fertigation regime, but note that it can be sensitive to oversaturation into early veg and/or after transplanting, so avoid excess moisture in the root zone. Its flower is medium sized with particularly large bracts and is generally a deep and vibrant green, though beautiful blue/purple color shifts are possible with cool temperatures under 60 degrees. God's Breath is of average tolerance to insect, fungal and other pathogenic pests or diseases.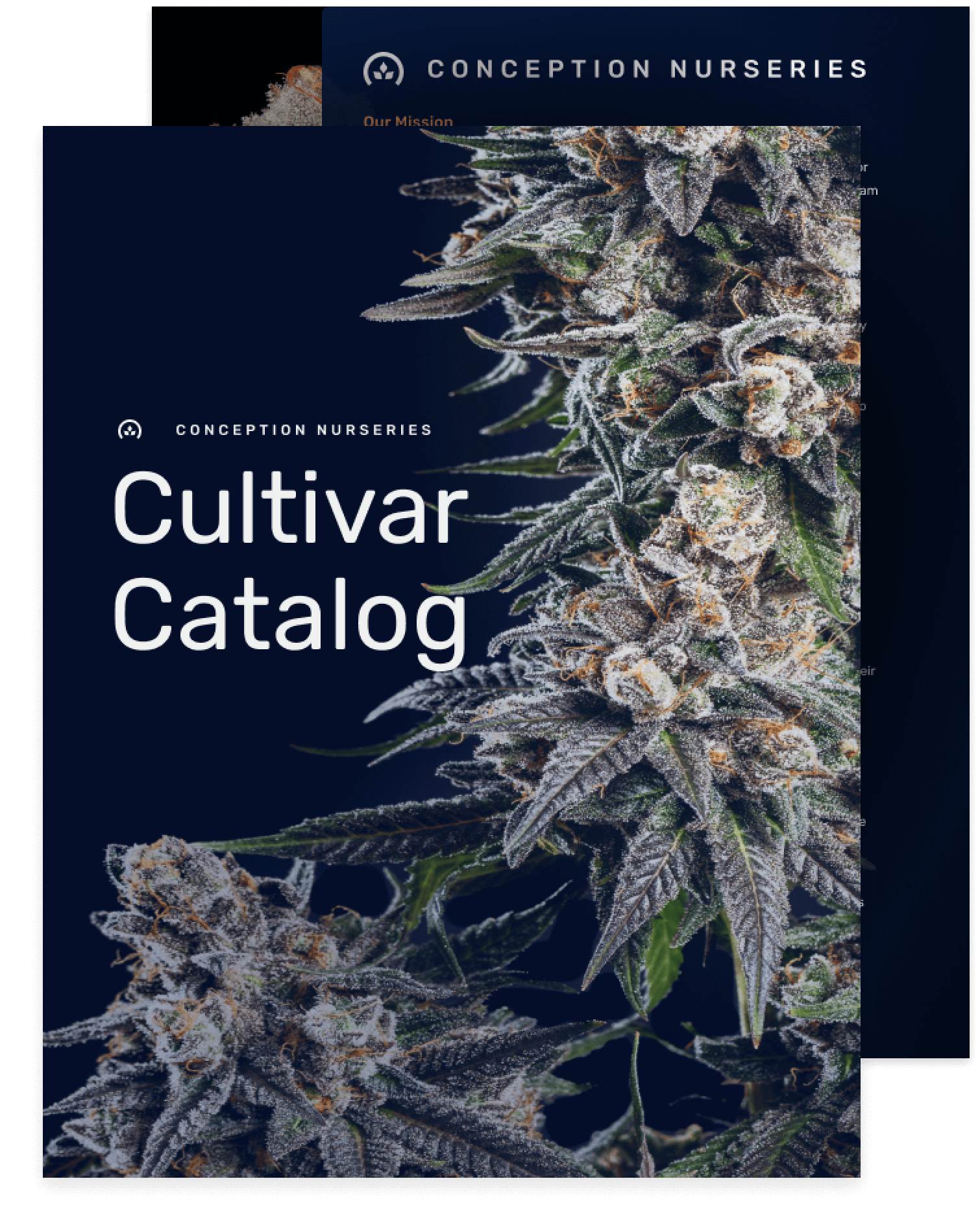 EXPLORE CONCEPTION'S CULTIVAR CATALOG
As a tissue culture leader for the cannabis industry, Conception is on the cutting edge of cannabis tissue culture cloning. We work with the industry's best breeders to offer a cultivar library that includes the most in-demand strains alongside award-winning classics—all with the vitality and rejuvenation that tissue culture technologies bring to cannabis genetics. Learn more about the benefits of tissue culture for your business, and reach out today to inquire about God's Breath clones or to explore our full tissue culture clone library.
GET THE FULL CATALOG
GROW WITH CONCEPTION
Our labs are sterile; our customer service is anything but!