Strain
GELATO 41
A Standout Pheno in the Gelato Family!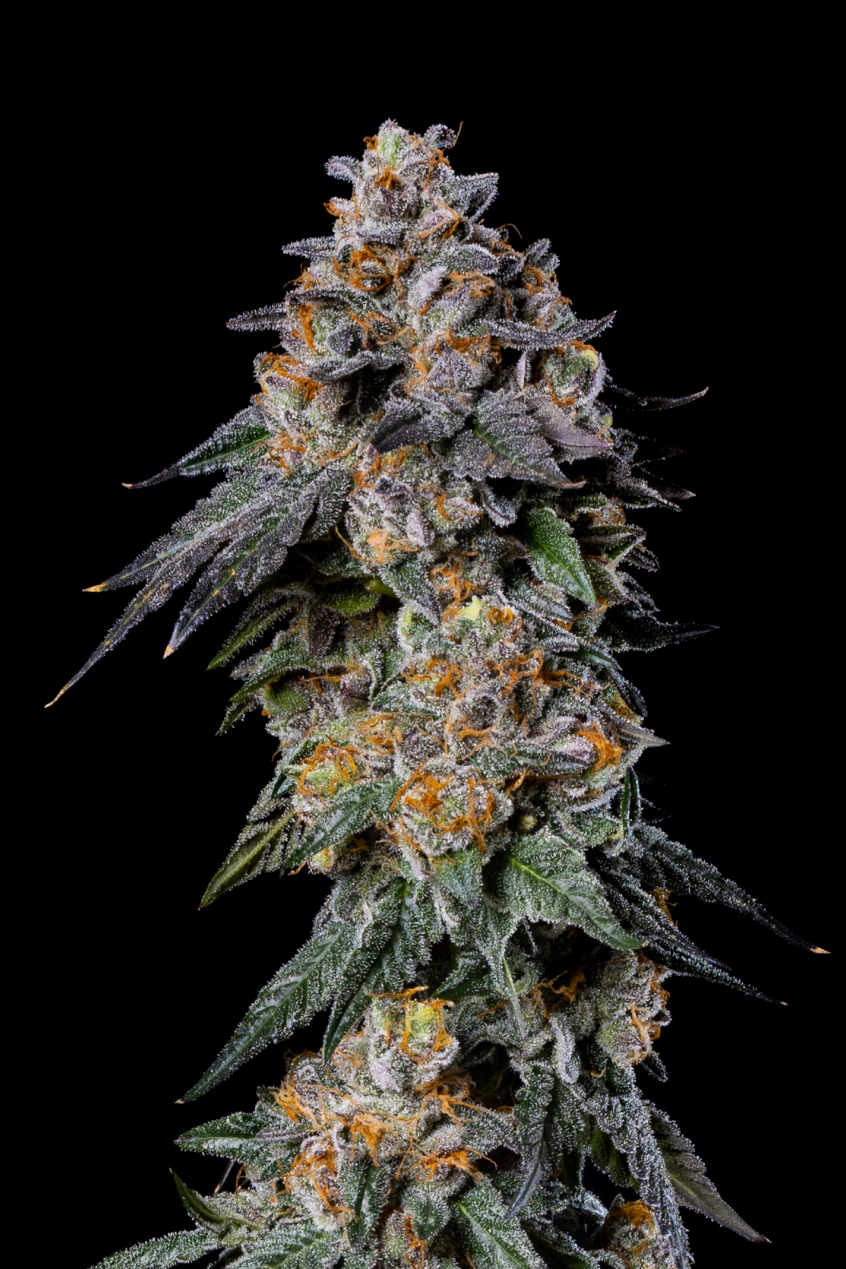 Hybrid
GELATO 41
SIMILAR STRAINS:
Gelato 33
Gelatti
Heir Heads
Lineage:
Sunset Sherbet x Thin Mint GSC
Dominant Terpenes:
Caryophyllene
Limonene
Humulene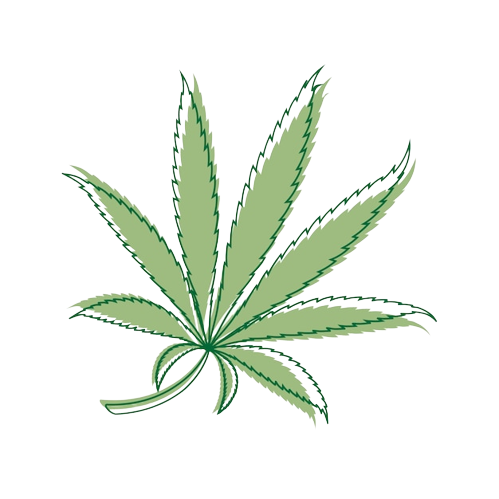 Gelato 41: A Standout Pheno in the Gelato Family
The entire Gelato family of phenotypes rests upon excellent genetics. A cross between Sunset Sherbert, a creation of renowned breeders the Sherbinskis, and Thin Mint GSC from the Cookies Fam, Gelato 41 stands as a well-balanced hybrid known for potent THC levels.
Thanks to this balance, the award-winning Gelato 41 (also known as Bacio Gelato) is appreciated for its ability to provide body-based relaxation without being overly sedative. While its high potency makes this strain a heavy-hitter, Gelato 41 is loved for its euphoric and mood boosting high.
Its dense flower can feature beautiful purple hues that pop against its lighter green shades and orange pistils. The Gelato 41 strain (also known as the G41 strain) features notes of menthol, fuel and fresh fruit thanks to the dominance of caryophyllene, limonene and humulene terpenes. Woodsy, sweet, floral and punchy, Gelato 41 offers a complex flavor and aroma profile.
CULTIVATING GELATO 41: GROWER'S NOTES
This cultivar exhibits vigorous vegetative growth that results in a medium-large, uniform plant with dense, medium-sized flowers and vertically oriented lateral branches that require minimal trellising. It has average susceptibility and tolerance to insect and fungal pests or pathogens. To achieve a color shift, Gelato 41 requires dark cycle temperatures of under 70 degrees beginning around week six of flowering. Gelato 41's flowering time is relatively short at about 8 weeks.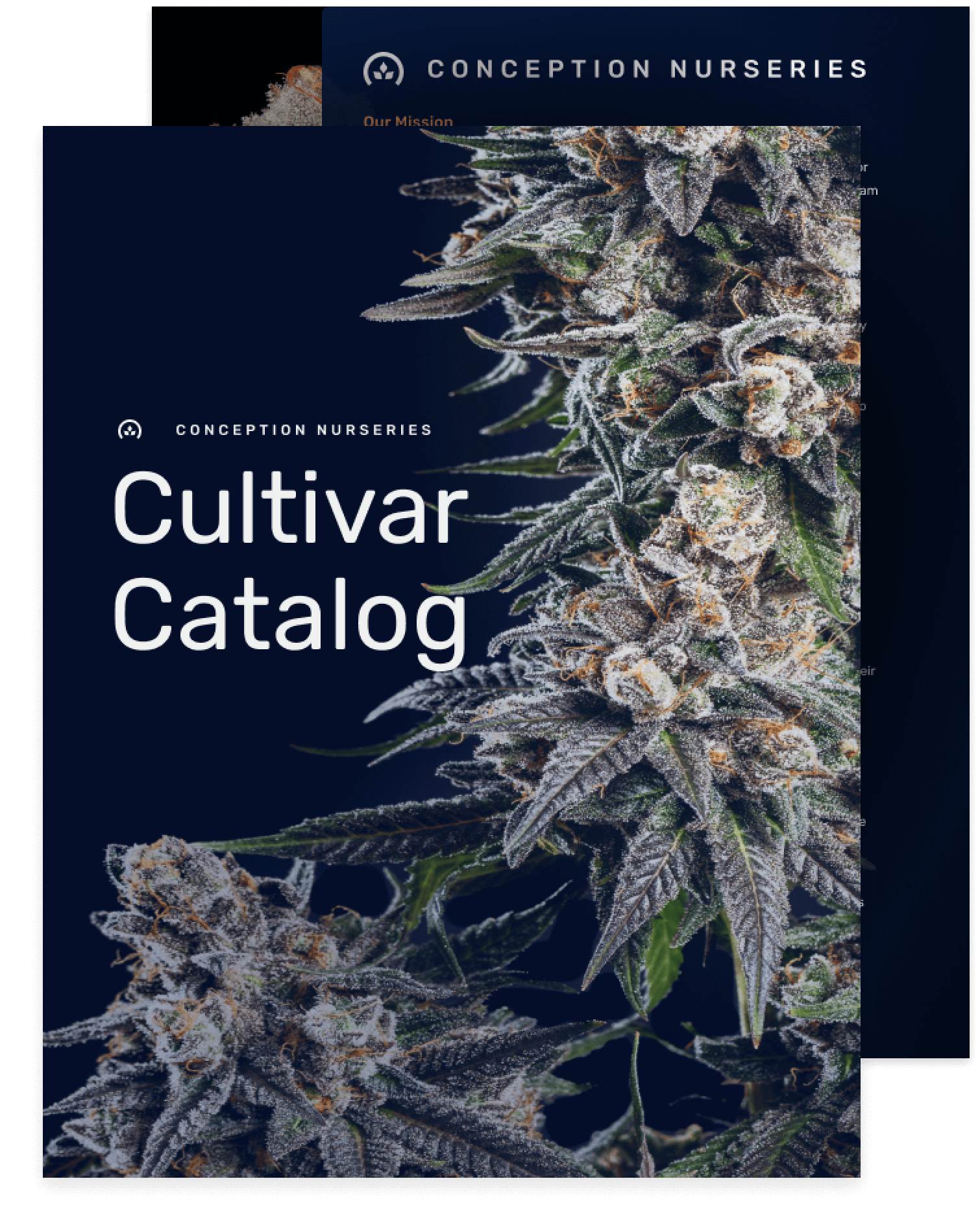 EXPLORE CONCEPTION'S CULTIVAR CATALOG
As a tissue culture leader for the cannabis industry, Conception is on the cutting edge of cannabis tissue culture cloning. We work with the industry's best breeders to offer a cultivar library that includes the most in-demand strains alongside award-winning classics—all with the vitality and rejuvenation that tissue culture technologies bring to cannabis genetics. Learn more about the benefits of tissue culture for your business, and reach out today to inquire about Gelato 41 clones or to explore our full tissue culture clone library.
GET THE FULL CATALOG
GROW WITH CONCEPTION
Our labs are sterile; our customer service is anything but!