Strain
Apple Fritter
A Sweet, Sour & Fruity Balanced Hybrid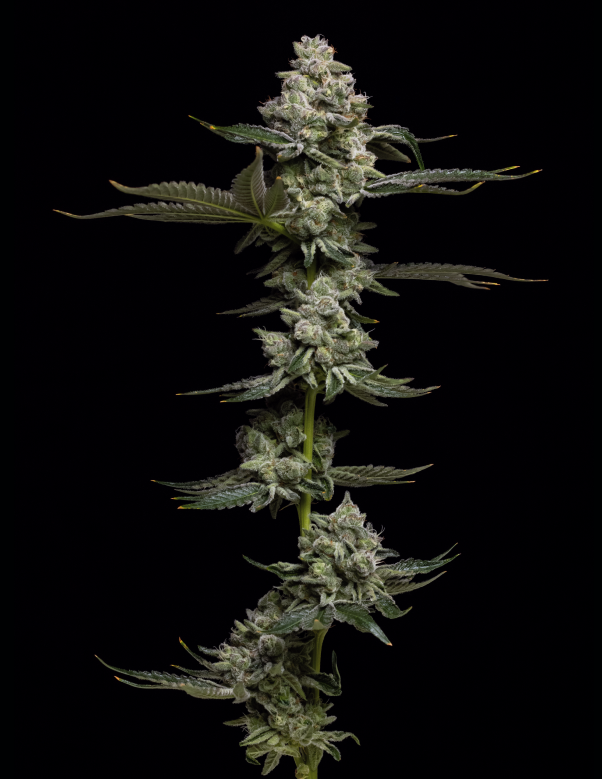 Hybrid
Apple Fritter
SIMILAR STRAINS:
Animal Mints
Big Apple
Strawberry Fritter
Lineage:
Sour Apple x Animal Cookies
Dominant Terpenes:
Caryophyllene
Humulene
Limonene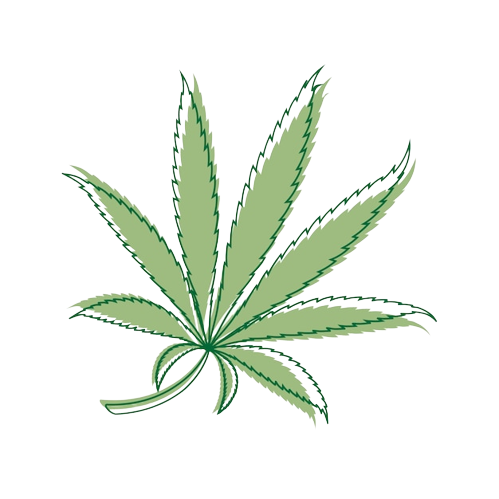 Apple Fritter: A Sweet, Sour & Fruity Balanced Hybrid
A multiple award-winner, Apple Fritter is a cannabis strain that never fails to impress. With its distinct blend of gassy sweetness and sour apple undertones, it stands apart from other Cookie/Gelato crosses. Digging into the richness of its namesake, Apple Fritter's aroma and flavor profile offer some heft with balanced earth, cheese and vanilla notes that complement the sour apple and make for a delectable sensory experience.
Reported effects stay true to its lineage, offering a balance of mental invigoration and euphoria that transitions into deep body-based relaxation. Apple Fritter flower is dense, compact and conical, with beautiful splashes of pink and purple that shine through its frosty coating of trichomes.
Cultivating the Apple Fritter Cannabis Strain: Grower's Notes
The Apple Fritter strain plant has average to long internode distance with moderate lateral branching. These plants typically reach an average to large size in both width and height. Apple Fritter's dense, rounded colas require trellising during the flowering cycle, producing a large overall flower set size.
Apple Fritter plants prefer moderate to high nitrogen-phosphorous-potassium (NPK) soil or fertigation regime, with an average susceptibility to pests and fungal infections. To achieve a purple color shift, provide dark cycle temperatures of 70 degrees Fahrenheit starting at week 5-6, with 2-3 weeks of cooler dark cycle temperatures to achieve full color expression.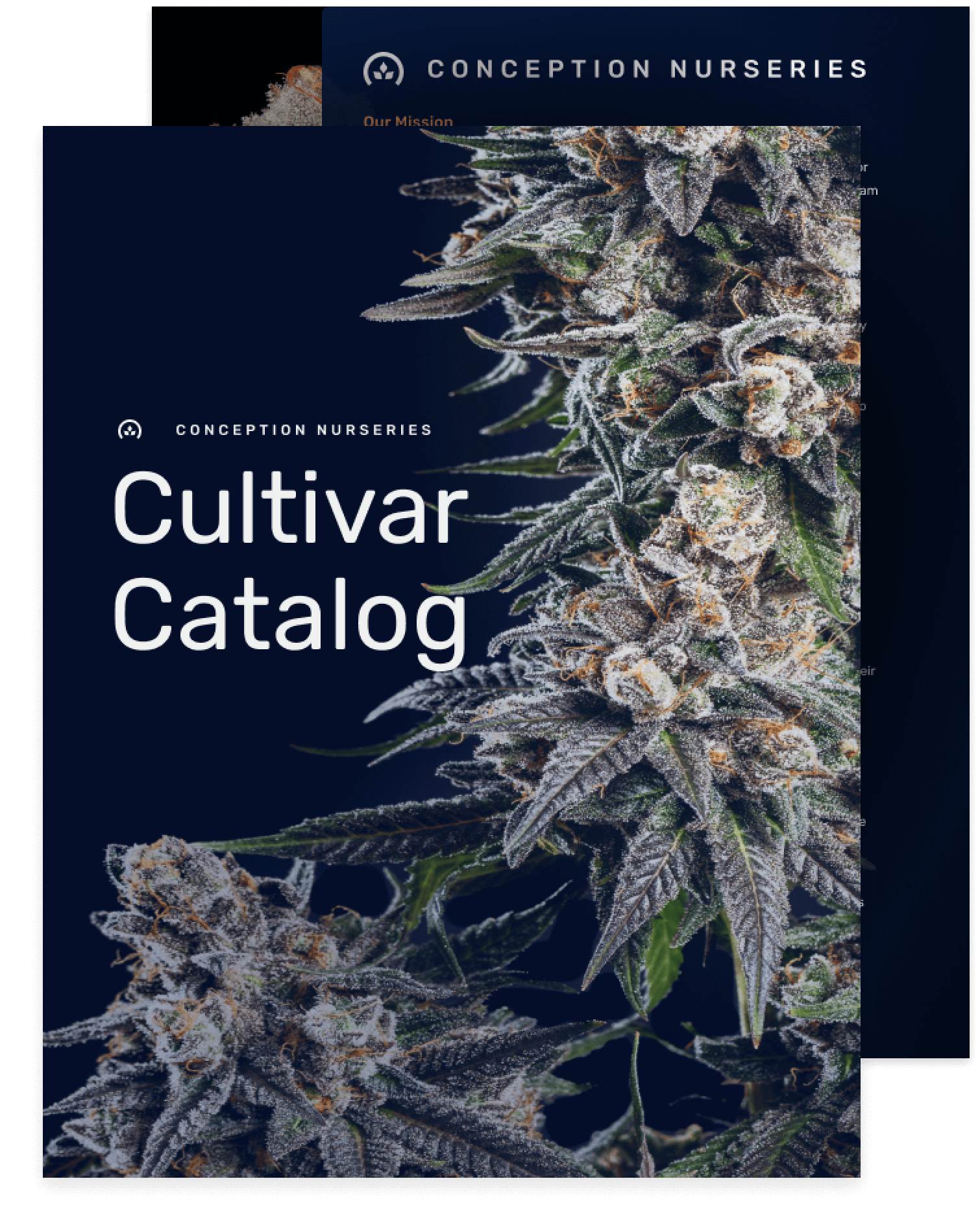 Explore Conception's Tissue Culture Clone Library
As a tissue culture leader for the cannabis industry, Conception is on the cutting edge of cannabis tissue culture cloning. We work with the industry's best breeders to offer a cultivar library that includes the most in-demand strains alongside award-winning classics—all with the vitality and rejuvenation that tissue culture technologies bring to cannabis genetics. Learn more about the benefits of tissue culture for your business, and reach out today to inquire about Gelato 41 clones or to explore our full tissue culture clone library.
GET THE FULL CATALOG
GROW WITH CONCEPTION
Our labs are sterile; our customer service is anything but!