When ready to transplant, remove the film layer on the sterile plant pack and carefully remove the rooting tray.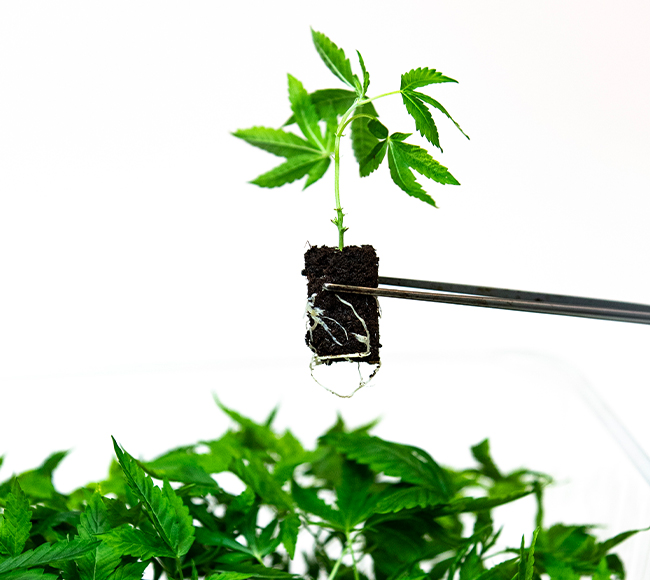 Wearing gloves, gently remove the rooting cube from the tray.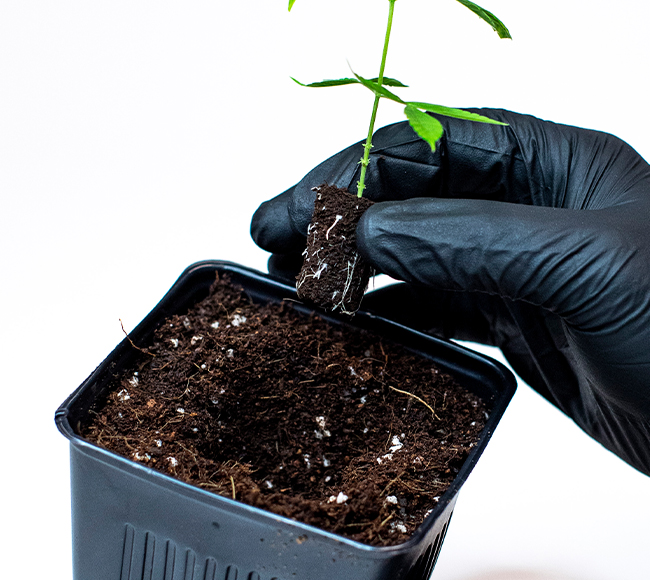 Place the rooting cube below the soil just enough, so that no root hairs are exposed and the base of the stem is covered.
Tissue culture clones can be grown in any substrate or growing medium, including soil, soilless, Rockwool, deep-water culture and others, with varying degrees of acclimation time.
We recommend first transplanting them into 3-5 inch containers to get them established in your garden. Substrates with very high air-to-water ratios will have the fastest acclimation time but will need to remain moist.
If initial transplanting into a larger container size (1-3 gallons) is desired, fertigation should be limited to 3″ around the rooting cube and particular care should be taken to prevent saturation of growing substrate.